AHAHBBCD. MYRON CARL DAKE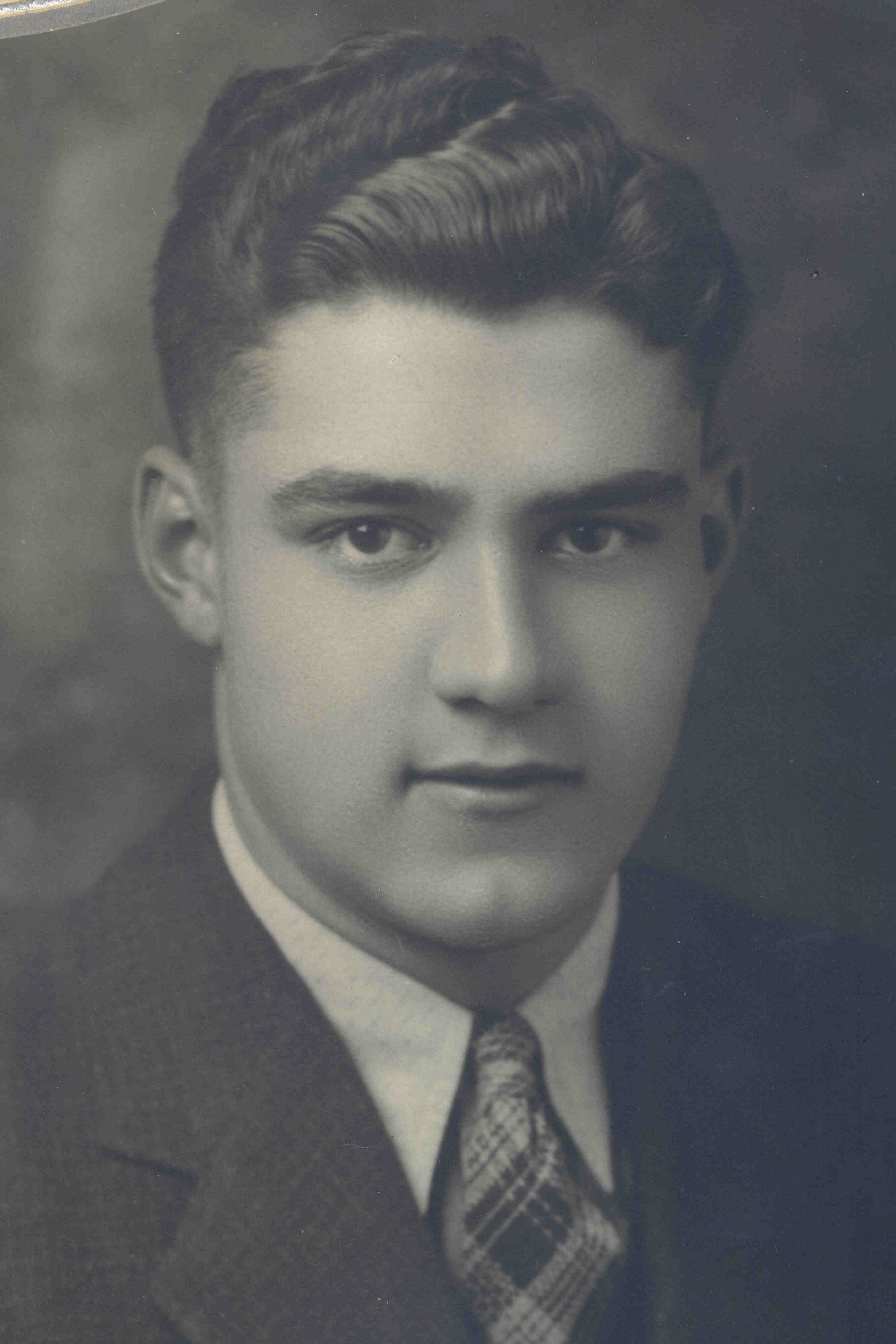 Myron was born Sept. 15, 1918 in Big Grove Township, Benton Co., Iowa to parents Lewis Carlton and Maude Ann Thrasher Dake. He was born and raised on the same farm as his mother. He attended Grades 1 through 6 at a country school in Benton Co. (Big Grove #6). He attended Grades 7 through 12 at Vinton High School, Vinton, Iowa.
He met his future wife Charlotte while passing out bibles at a religious Revival Meeting. He played football while in High School and graduated in the Class of 1936. While attending High School he lived with his sister Lavonne and her husband near Vinton.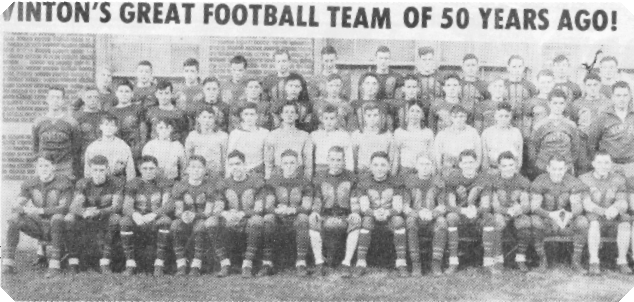 VINTON FOOTBALL TEAM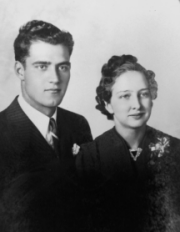 MYRON - CHARLOTTE
DAKE
After graduation he first sold magazines for a company door to door in Missouri and then attended Gates Business College in Waterloo. He returned to work on his fathers farm in Benton County until he was married to Charlotte Marie Baum on Nov. 26, 1939 at the home of her parents, in Garrison, Benton Co., Iowa.

After their marriage they rented a farm in northwestern Benton County from March 1940 until the Fall of 1941. They sold their belongings on the farm and moved to Oelwein, Fayette Co., Iowa where Myron was the Agency Manager for the Des Moines Register and Tribune. In June 1942 they moved to Cedar Rapids, Linn Co., Iowa and rented a house on Park Avenue. Myron worked for Montgomery Ward and then Baker Shoe Company. They purchased a home in 1943 on 17th Street and K Avenue, Cedar Rapids, Iowa. He worked for Collins Radio until June 1944 when he enlisted in the Navy.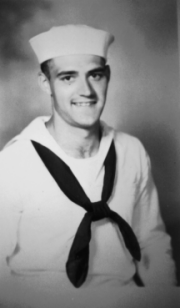 While in the Navy he saw action in the Pacific on board the USS Dayton and reached the Rank of Petty Officer 3rd Class, Radarman. He was honorably discharged in the spring of 1946.


USS Dayton
USS Dayton CL-105 - Displacement: 10,000 tons.; Length: 610 feet; Beam: 66.5 feet; Draft: 20 feet; Speed: 33 knots; Complement: 992 seamen; Armament: 12 - 6 inch guns and 12 - 5 inch guns; Class: CLEVELAND;

DAYTON (CL-105) was launched 19 March 1944 by New York Shipbuilding Corp., Camden, N.J.; sponsored by Mrs. H. Rueger, and commissioned 7 January 1945, Captain P. W. Steinhagen in command. DAYTON arrived at Pearl Harbor 15 May for training, and reached San Pedro Bay, Leyte, 16 June to join the 3d Fleet. On 1 July, she sortied with the Fleet for the final strikes along the Japanese coast, screening the fast carrier task groups and conducting shore bombardments. She entered Tokyo Bay 10 September and, except for a brief period of upkeep at Eniwetok, remained on occupation duty until 7 November when she got underway for San Pedro, Calif., arriving 19 November, 1945.

He told stories about seeing, from a distance, the flash of the atomic bombs dropped on Japan in August 6 and 9th. They entered Tokyo Bay 8 days after the surrender of Japan and remained there as part of the occupation of Tokyo.

After discharge from the Navy he returned to his family in Cedar Rapids and to work with Collins Radio. In Aug. 1946 they moved to Garrison, Iowa worked for his mother-in-law Grace Shortess Baum Mantor in her Grocery Store. In 1948 they moved again to Belle Plaine, Iowa where he purchased a home and first worked at a Grocery Store as a Meat Cutter and later for a Locker and Meat Market. For a short period of time he worked for United Foods in Marengo, Iowa and commuted between Belle Plaine and Marengo. He also worked for one summer as a Carpenter. In Nov. 1949 the home was sold and the family moved to Eldora, Iowa where for six months he managed the Meat Department in a Grocery Store for United Foods.

In April 1950, the family moved to Lamont, Buchanan Co., Iowa and purchased a Grocery Store. The first store was a "Clover Farm" store and later became a Independent Grocers Association (IGA) store. The family lived in three different rented homes until a home was purchased on East Street, Lamont, Iowa. The first Grocery Store was closed and moved to a new location in 1961. The second business was sold in August 1963. After this, Myron managed a Grocery Store in Winthrop, Iowa and worked at the Buchanan County Mental Health Hospital in Independence, Iowa. He also returned for a period of time to Collins Radio as a Machine Operator before semi-retirement with his own Vending Machine Business. He later fully retired and enjoyed Amateur Radio (Call Sign KAØDTY), camping and fishing. Myron and Charlotte purchased a camping trailer and spent many weekends with their friends at different camping sites.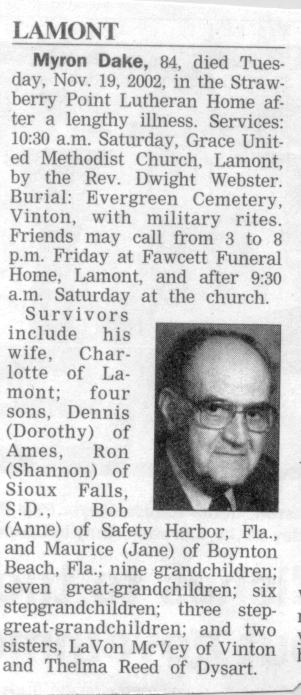 After spending about one year at the Lutheran Home in Stawberry Point, Iowa, he passed away on November 19, 2002. Services were at the Methodist Church at Lamont, Iowa on November 23, 2002 and burial was in the family plot next to his parents at Evergreen Cemetery, Vinton, Iowa.. His son, Dennis Dake gave an emotional eulogy which included special memories of Myron, from his children and grand children.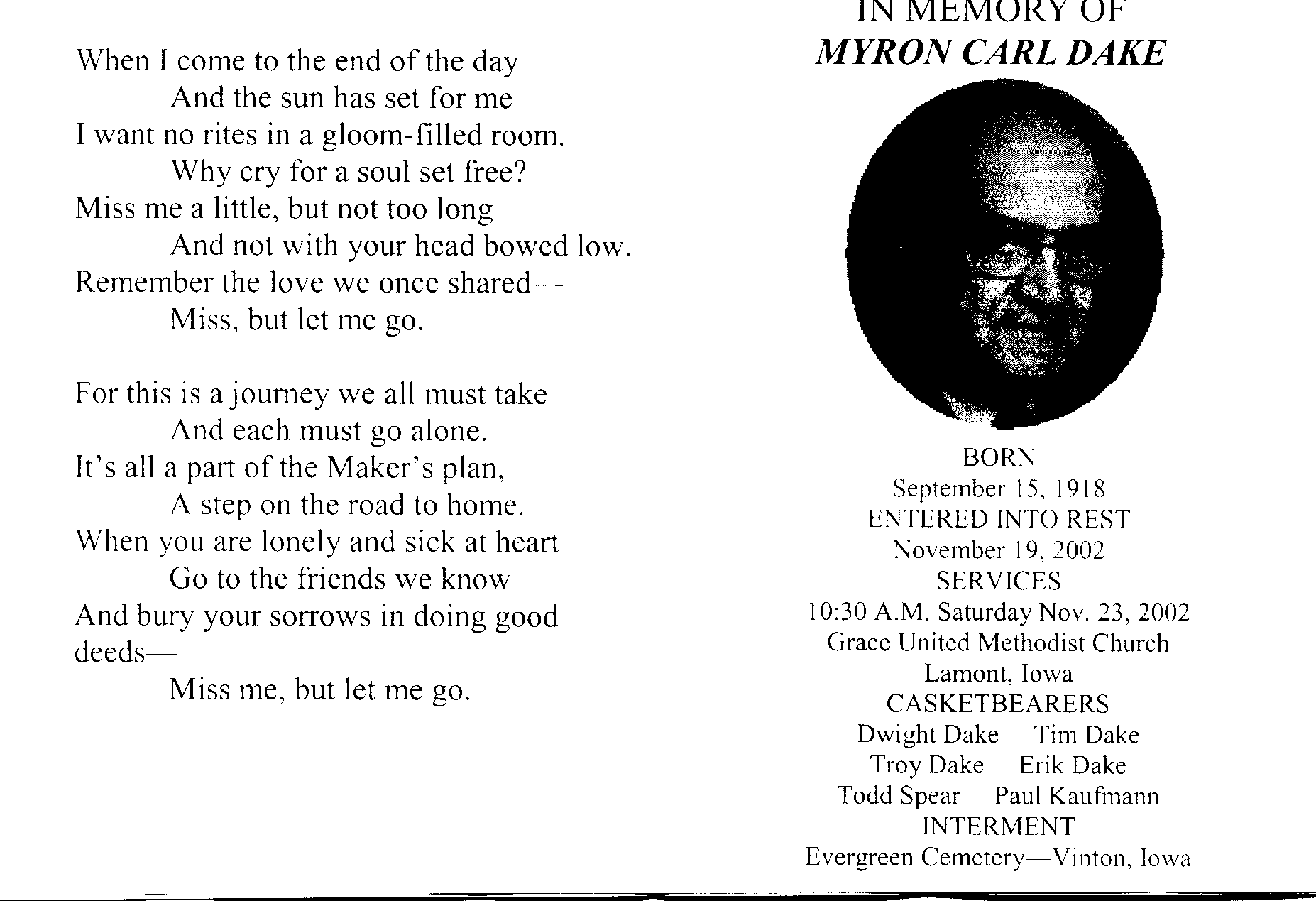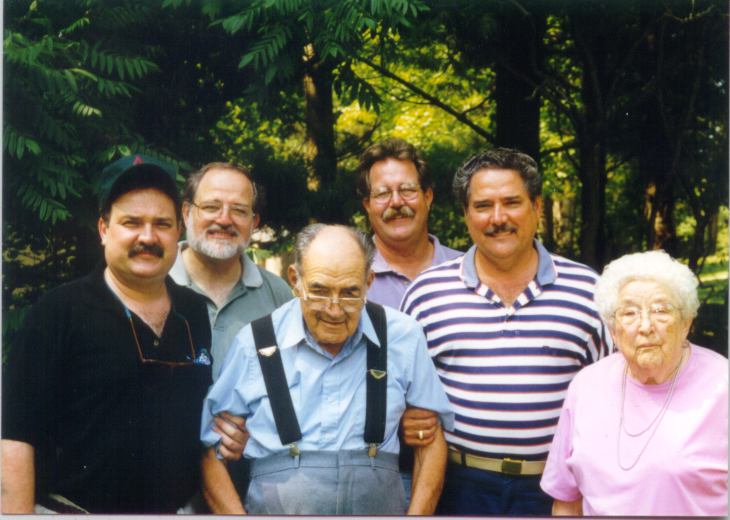 MYRON DAKE FAMILY
Robert, Dennis, Myron, Ronald, Maurice, Charlotte
(2000)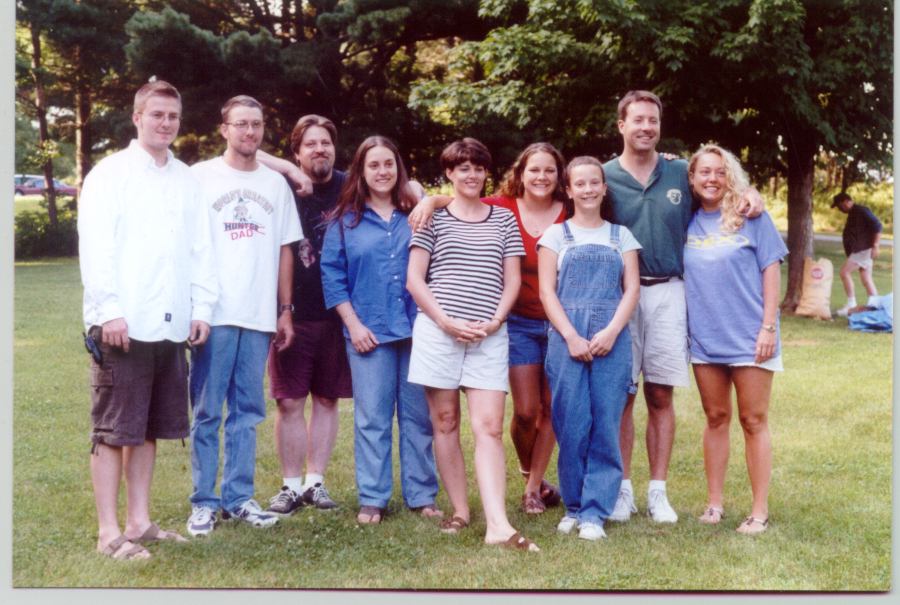 MYRON DAKE GRAND CHILDREN
Erik, Troy, Dwight, Jennifer, Melonie, Kimberly, Cortney, Timothy, Wendi
(2000)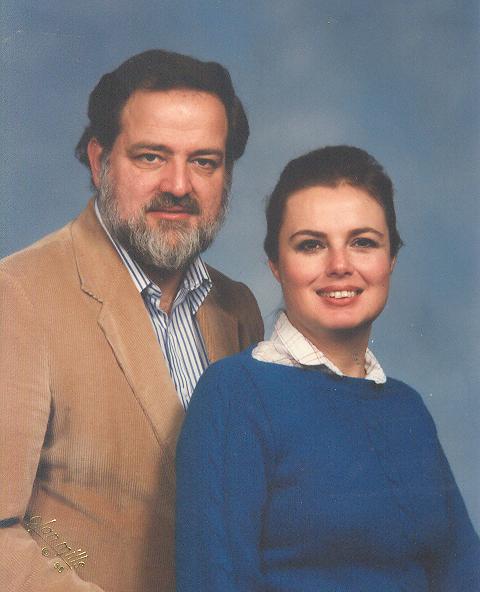 AHAHBBCDA.Dennis Myron Dake
born: Oelwein, Fayette Co., la.
(1) married: Ann Shackloth
(2) married: Dorothy Smith
died:
children: Dwight, Melonie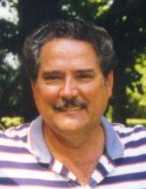 AHAHBBCDB. Maurice Lynn Dake
born: Cedar Rapids, Lynn Co., la.
married: Jane Aretta Schneckloth
died:
children: Timothy Allan, Wendi Michelle
grandchildren: Timothy Brendan Dake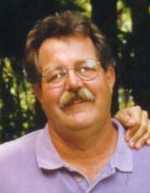 AHAHBBCDC. Ronald Wayne Dake
born: Vinton, Benton Co., la.
(1) married: Jill Susan Schneckloth (divorced 1993)
(2) married: Shannon Marie (Towns) Schultz
died:
children: (1) Troy, Erik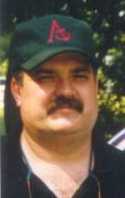 AHAHBBCDD. Robert Neil Dake
born: Manchester, Delaware Co., la.
married: Ann Barbara Hochhaus
died:
children: Jennifer, Kimberly, Cortney